Village hall
A village hall is more than a meeting place – it's the centre of a community where a world of different events are held. The hall enjoys a varied number of different uses including The Bowls Club, Art Group, Table Tennis, Bats Textile Group & Yoga to name a few.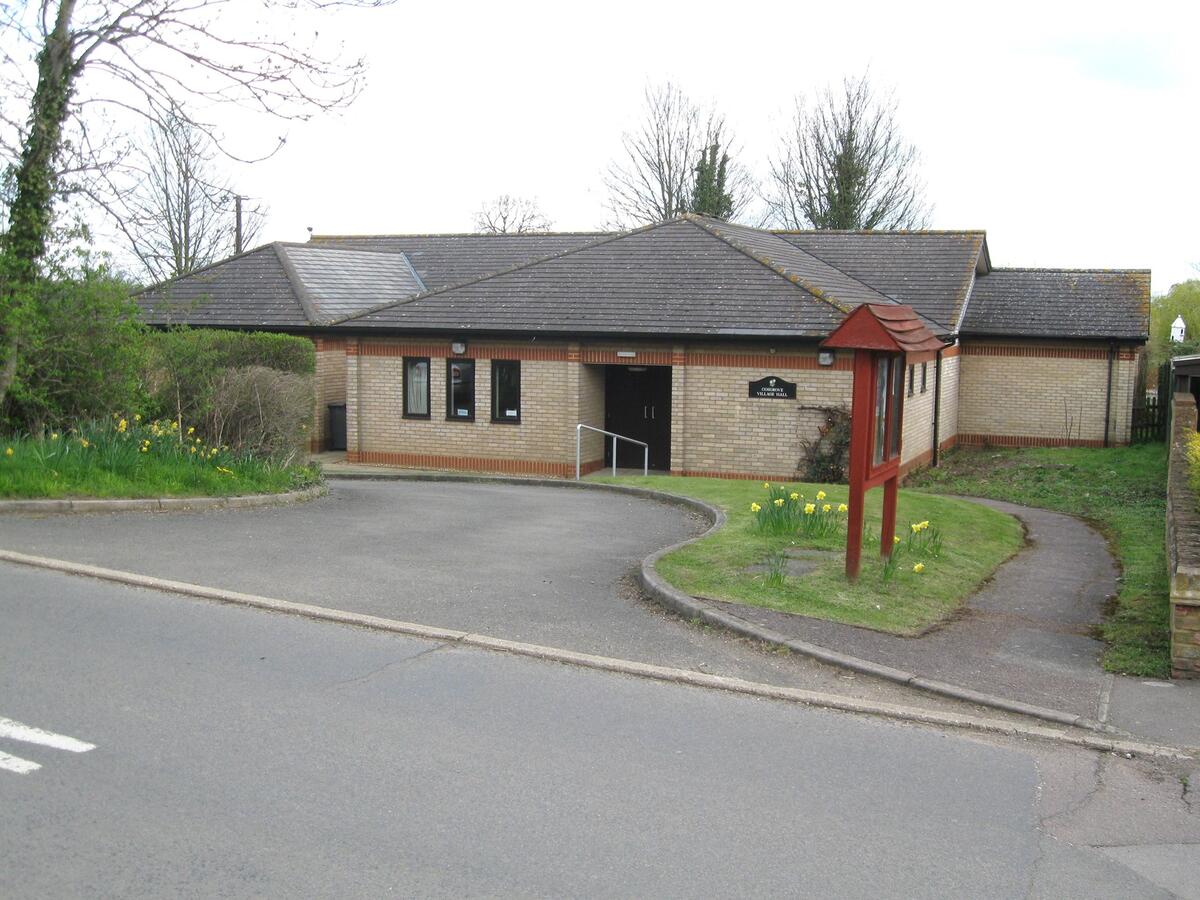 Address: 39 Bridge Road, Cosgrove, MK19 7JH
Village Hall bookings, call booking secretary on: 07724 110593
website: cosgrovevillagehall.org.uk
The hall offers the following facilities:
Main Hall 16m x 10m
Meeting Room 6m x 5m
Kitchen
Tables and Chairs
Car park
Outdoor space
The following organisations meet at the village hall and would welcome new members....
Monday: Bowls club: 1.30pm - 3.30pm
Yoga Class: 7.00pm - 8.30pm

Tuesday: Art Group: 10.00am - 12.30pm
Women's Institute 2.00pm (1st Tuesday of each month except January)

Wednesday: Bats Textile group: 10.30am - 12.30pm
Parish Council meeting: 7.30pm (1st Wednesday of each month)
History Group 7.00pm - 9.30pm (2nd Wednesday of each month except August and December)


Thursday: Table Tennis 7.00pm - 10.00pm

Friday:

The hall is available for hire for children's parties, social functions and wedding parties by persons and organisations from within and outside the village.