Home
Welcome to your village website, here you'll find lots of information about Cosgrove and the community. Use the menu above to find news on what's happening in the village, where to eat, drink & stay, local businesses and our country walks. Spend some time to meander through our gallery of village views, both present and yesteryear.
If you can't find what you're looking for, please let us know by selecting "Contact" from the options above.
Cosgrove Parish Council Update
Two new planters have now been constructed and placed on the verge next to the flag pole at the crossroads. Anyone who has spare plants and wishes to contribute them for planting, please let a Parish Councillor know. It is planned to make this a focal point for everyone with additional seating soon to be added.
With all efforts being made throughout the world to reduce the spread of the Coronavirus (COVID-19), all staged events are currently cancelled or postponed, both locally and nationally.
For information on what you are allowed and not allowed to do, view our Covid-19 page.
For up to date advice visit:
Neighbourly support is encouraged to assist people who are advised to self isolate. The Parish Council has organised a community support group to help members of the community who need help with shopping or collecting medication from local chemists. For details visit our Covid-19 page.
The Community Larder is providing weekly food parcels for people experiencing hardship during this difficult period. For information on how to apply for food parcels during the crisis, see the Covid-19 page.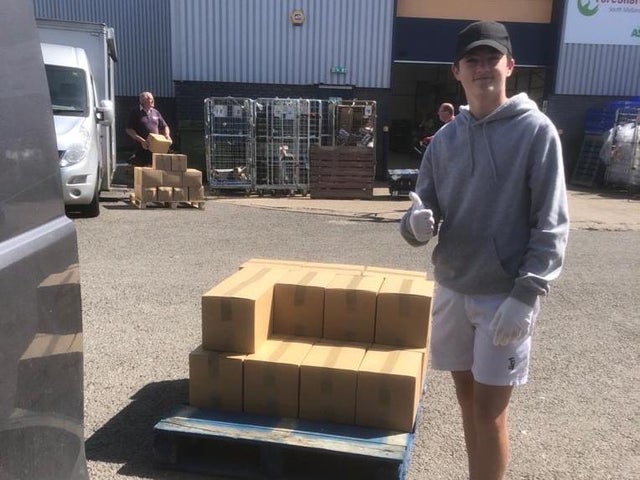 Parish Council Meetings are normally held on the first Wednesday of each month, unless notice is posted in advance of a change.
Meetings scheduled for April onwards are now cancelled until further notice. Contingence plans for this period are displayed on the Parish Council page.
The government have postponed Parish Council elections for another year, in an effort to combat the spread of the Coronavirus (COVID19). Elections are now likely to be held in May 2021.
Have your say on Village Matters
It's always a good time to let the Parish Council know about issues that matter to you. Email your concerns or thoughts to clerk@cosgroveparishcouncil.org.uk or discuss with your nearest Parish Councillor.
Volunteer Working Party
Our community is blessed with people who wish to maintain the appearance of our village. Projects are being planned for when the lockdown is eased, so please let us know if you can volunteer to join us for a couple of hours in the near future. Email: cosgrovevillage@gmail.com