Village walks
Cosgrove has many Public Footpaths for you to take in the peace and quiet, nature and wildlife our countryside provides.
Use these village walks pages to determine footpaths & routes in our Parish, places of interest & where to find shelter or enjoy food & drink in one of our village pubs.
During this period of avoiding contact with people, everyone is encouraged to take daily exercise and the countryside provides the perfect environment. At present, all Public Footpaths in the parish are open, providing an excellent opportunity to take a stroll in the open countryside and maintain social distancing. Use of the canal towpath is restricted, to help safeguard people on moored boats, except where access to work is required.
Please be aware that there are no Rights to Roam in the area and all are reminded to stay on the bridleways and footpaths, keep dogs under control, pick up after your dog and dispose of responsibly. Bins are provided around the village.
Dog walkers are reminded to pick up after your dog when in the open countryside. Not only is it unpleasant for walkers to tread in, it may be extremely dangerous to grazing cattle. A decease known as Neosporosis is caused when infected dogs or foxes release infective oocysts in their faeces. Cattle are infected when consuming feed or water that is contaminated with oocysts from an infected dog. This is known to be the cause of over 20% of abortions in UK cattle and results in infected cattle being destroyed.
Risk of transmission is reduced by encouraging dog walkers to clean up after their dog, especially on public rights of way on grazing land.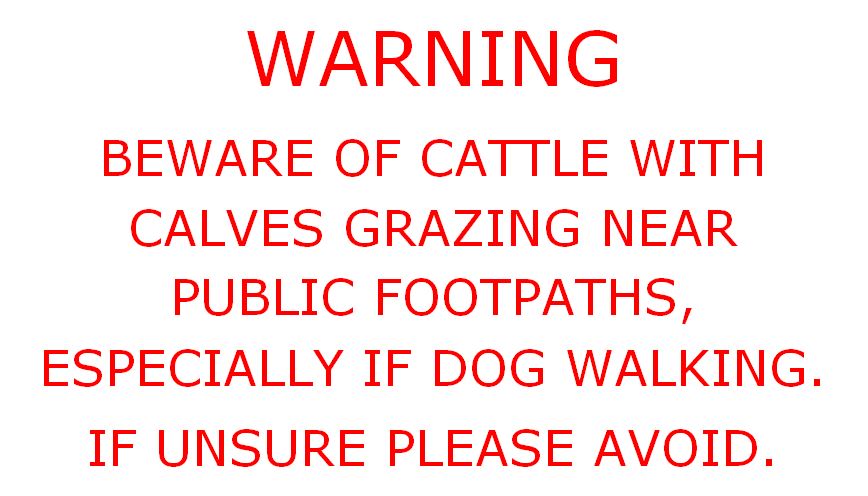 General walking information:
Some areas of the walks around the village can become wet & muddy after periods of heavy rain, so boots or walking shoes are essential.
The newer waymarks are yellow arrows indicating public footpaths and blue arrows indicating bridleways. In Northamptonshire both may be indicated by a black arrow inside a white disc. Special circular walk waymarks are displayed on routes that are featured in the leaflet, available below.
Always follow the country code, keep dogs under control, especially near farm animals and leave gates as you find them. On bridleways, expect to meet cycles and horses.
There is limited parking in Cosgrove, please be considerate to residents by not blocking driveways, footpaths or field gates.
A map of the area, that can be magnified to show all footpaths, is available on South Northants Council's website, view here.